Journal Entry:
Wed Mar 14, 2012, 5:59 PM
....and I didn't even know!! All the way back in 2010 in fact, It took me all this time find out because no one notified me, or even bothered crediting.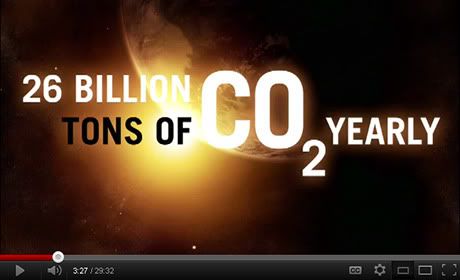 I also found this article showing what looks like a photo of my horizon image on that giant view screen behind him:
www.terrapass.com/blog/posts/b…
I can just imagine him sitting in front of powerpoint working away at his presentation, but then again someone more than likely prepared it for him.

Mood: Irritated
Reading: 13 Things That Don't Make Sense.
Drinking: Good Old Fashioned H2O.


lol Discovery Channel did that to me... I eventually found out who did it and got compensation... apparently a lot of these companies send out to a graphics company to create their graphics, and assuming of course that they company is using legitimate images. It took me 3 weeks to get answers. I hope you find out who did this and get the money you deserve.
Reply

Yeah i have a similar case with one my own Swan Nebula image being used (although very briefly) by the great BBC.
Reply

Well that just goes to show you how great of an artist you are! Even the TV shows are stealing your art...lol..
Reply

BILL GATES!? You know, when I saw this my eyes turned into dollar signs...for you of course

I sure hope you can milk some compensation out of that very comfortable cash cow

I don't get how even good artists still steal work from others, it's like they do so much of it themselves, and do a damn good job of it too, but then they reach a point where they just say "Fuck it, someone else's work will fill the background" It just doesn't seem professional

I don't see how someone who can draw characters and a spaceship interior so well would find it too hard to draw a simple planet in the background, at least then the style would be consistent all the way through

Reply

Thanks for the feedback man, this certainly seems like a big one, i will everyone here posted as it progresses, unless of-course i am advised against that.
Reply

I would demand some sort of compensation for the use of your images without consent/credit
Reply

I will at the very least be demanding an explanation.
Reply

I would definitely try to get more than just an explanation. Compensation, or at the very least, very prominent credit. But, they can afford to pay

Reply

So...can you sue or something.
Reply