Journal Entry:
Wed Mar 14, 2012, 5:59 PM
....and I didn't even know!! All the way back in 2010 in fact, It took me all this time find out because no one notified me, or even bothered crediting.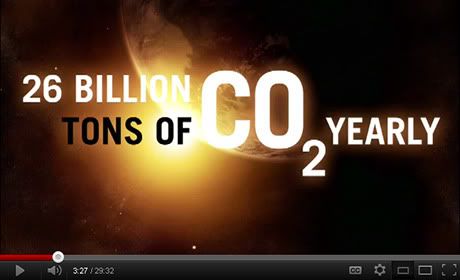 I also found this article showing what looks like a photo of my horizon image on that giant view screen behind him:
www.terrapass.com/blog/posts/b…
I can just imagine him sitting in front of powerpoint working away at his presentation, but then again someone more than likely prepared it for him.

Mood: Irritated
Reading: 13 Things That Don't Make Sense.
Drinking: Good Old Fashioned H2O.


Thanks for the link, this looks like one of those many wallpaper sites that are made up of hundreds of stolen images, i have attempted to contact the web masters, but something tells me that won't do any good, which is usually the case.
Reply

Hey, it looks like that website is hosted by HostGator...which is a good thing as I work for the HostGator Security department and can make a suggestion. I would highly recommend that you send a DMCA notice to our department, where it will be investigated and taken down as required by law. You or your lawyer can easily fill out the
DMCA form
online. Alternatively you can follow the guide we have for sending
DMCA notices via fax or letter
.
It often won't be productive to contact the webmaster of such sites as they usually feel any image hosted on the internet is fair game. However, if you contact their hosting providers (by looking up their IP and performing a whois search on it) or even their upstream providers, chances are fairly good that you'll be able to have your works taken down.
Reply

Honestly, a letter from a lawyer on your behalf would probably lead to a settlement without any need for a lawsuit. That being said, maybe we need a very public case in order to make this problem more widely known (though chances are this case would never make it to trial).
Reply

Thanks man, not sure if i want to become the public face of this issue for artists, esp against someone known to have such deep pockets, although this wouldnt be an issue about money for me, i am very afraid that such an event would put me off my making 'stuff' altogether.
Reply

You SHOULD just warn them but hey, that's probably a lot of money if what you say is true!

JUST SAYING THIS SO EVERYTIME YOU TAKE A SIP OF THAT MARTINI YOU REMEMBER HOW, EXACTLY, YOU GOT IT.

Also, it could be a string of plagiarism in which someone else claimed ownership and was consulted for "their" MAGNIFICENT piece's controversial value (in MULAH).

You could seriously get something good out of this; be Bill Gate's BACKGROUND MAKER.

Oh god, DOUBLE MARTINI'S ALL THE WAY ACROSS THE SKY, MAN.
Reply

Yeah that happens allot too, there is always some new young graphic designer fresh out of uni working in the organisation that doesn't know all the rules yet to fall back on as an excuse.
Reply

lol Discovery Channel did that to me... I eventually found out who did it and got compensation... apparently a lot of these companies send out to a graphics company to create their graphics, and assuming of course that they company is using legitimate images. It took me 3 weeks to get answers. I hope you find out who did this and get the money you deserve.
Reply

Yeah i have a similar case with one my own Swan Nebula image being used (although very briefly) by the great BBC.
Reply

Well that just goes to show you how great of an artist you are! Even the TV shows are stealing your art...lol..
Reply

BILL GATES!? You know, when I saw this my eyes turned into dollar signs...for you of course

I sure hope you can milk some compensation out of that very comfortable cash cow

I don't get how even good artists still steal work from others, it's like they do so much of it themselves, and do a damn good job of it too, but then they reach a point where they just say "Fuck it, someone else's work will fill the background" It just doesn't seem professional

I don't see how someone who can draw characters and a spaceship interior so well would find it too hard to draw a simple planet in the background, at least then the style would be consistent all the way through

Reply

Thanks for the feedback man, this certainly seems like a big one, i will everyone here posted as it progresses, unless of-course i am advised against that.
Reply

I would demand some sort of compensation for the use of your images without consent/credit
Reply

I will at the very least be demanding an explanation.
Reply

I would definitely try to get more than just an explanation. Compensation, or at the very least, very prominent credit. But, they can afford to pay

Reply

So...can you sue or something.
Reply