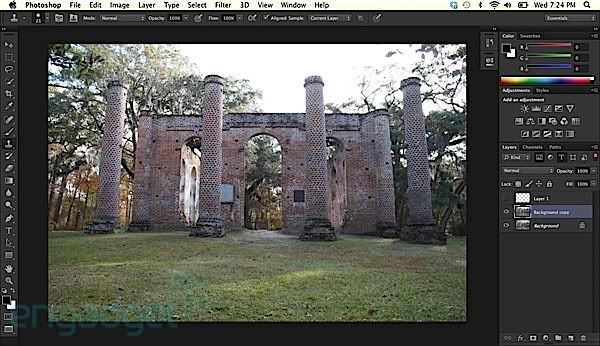 www.engadget.com/2012/03/22/ad…

Apparently we can all download it as it is still in beta!
Excerpt from the press release:
"Photoshop CS6 will be a milestone release that pushes the boundaries of imaging innovation with incredible speed and performance," said Winston Hendrickson, vice president products, Creative Media Solutions, Adobe. "We couldn't wait to share this beta of Photoshop CS6 with our customers and are looking forward to hearing from them and seeing the ways they are incorporating the beta into their daily creative workflows."

New Features in Photoshop CS6 Beta
Photoshop CS6 beta demonstrates Adobe's focus on huge performance enhancements, imaging magic and creativity tools that offer customers a new experience in digital imaging. Key features include new additions to the Content-Aware tools: Content-Aware Patch allows greater control by letting users select and duplicate an area of an image to fill in or "patch" another. Content-Aware Move lets users select and magically move an object to a new place in the image...